Accellera at DAC

Join us for Accellera-related events at the 54th Design Automation Conference to be held June 18-22, 2017 at the Austin Convention Center in Austin, Texas.
Accellera Breakfast & Portable Stimulus Standard Town Hall
With the emerging Accellera Portable Stimulus early adopter release available just prior to DAC, what can users expect? What's in the early adopter release? When will Portable Stimulus 1.0 be available? Questions like these and more will be discussed during our user-led Town Hall discussion at the Design Automation Conference. We'll also be discussing our goals for the early adopter release and what we hope to learn. The Town Hall will be moderated by Tom Fitzpatrick of Mentor Graphics. Participants include: Faris Khundakjie, Intel; Sanjay Gupta, Qualcomm; and Karl Whiting, AMD. We invite you to join in the discussion following an update by Accellera Chair Lu Dai and the presentation of the Accellera Leadership Award.
The Accellera-sponsored breakfast is free to DAC attendees, but registration is required.
Tuesday, June 20th, 7:30am - 9:00am
Additional events:
A DAC Tutorial: "An Introduction to the Accellera Portable Stimulus Standard"
Monday, June 19th, 1:30pm - 3:00pm
Multi-Language Verification Working Group Birds-of-a-Feather
Tuesday, June 20th, 3:00pm - 4:00pm
Unified Coverage Interoperability Standard (UCIS) Birds-of-a-Feather
Tuesday, June 20th, 1:00pm - 2:00pm
Find out more and register for events >
IEEE 1800.2 for UVM Now Available
IEEE 1800.2™ Standard for Universal Verification Methodology (UVM) has been approved by the IEEE Standards Association (IEEE-SA). The standard is now available for download at no charge under the Accellera-sponsored IEEE Get Program. Read the press release >
Featured Events
DAC
June 18-22
Austin, Texas
dac.com
Find out more about Accellera events >
DVCon India

September 14-15
The Leela Palace
Bangalore, India
dvcon-india.org
DVCon Europe

October 16-17
Holiday Inn Munich City Centre
Munich, Germany
dvcon-europe.org
SystemC Evolution Day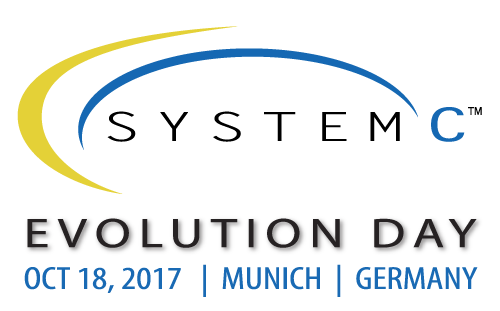 October 18
Munich, Germany
Subscribe to our mailing list: