Portable Test and Stimulus Standard 2.0 Now Available!
The Accellera Board of Directors has approved the Portable Test and Stimulus Standard (PSS) 2.0 and it is now available to download at no cost. New major features improve the usability of the PSS 2.0 standard and expand its portability and flexibility to a broader class of verification challenges.
Download the standard and release notes here. Read the press release.
For more information and resources, visit the Portable Stimulus Working Group Page here.
Functional Safety White Paper
White Paper from Functional Safety Working Group Available for Download
The Functional Safety (FS) Working Group recently released its white paper that describes its initial proposal to develop a standard that will provide a definition of FS data exchange to improve automation, interoperability, traceability, and retargeting. The white paper details the challenges gathered by the Functional Safety Working Group and its mission, as well as provides insights into the role of the emerging standard into the standardization landscape and the strategy for its development.
View and download the white paper.
Remote Work, Remote Chip Design: Building Chips During a Pandemic
Accellera and ESD Alliance co-hosted a virtual panel on June 9 focused on the challenges of developing complex chips while working from home. Panelists explored a range of challenges and triumphs, including modifications to development practices, coping with innovations requiring intense online team collaboration, managing physical and virtual visits to office labs and the impact on product schedules.
View the recording of the panel here
Featured Events
DVCon Europe 2021

October 26-27, 2021
Virtual Conference
dvcon-europe.org
Registration opens July 5
SystemC Evolution Day 2021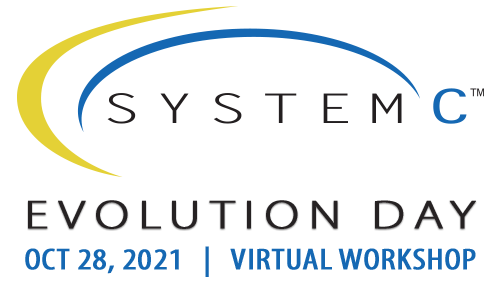 Workshop on the Evolution of SystemC Standards
October 28, 2021
Virtual Workshop
Find out more >
Subscribe to our mailing list: